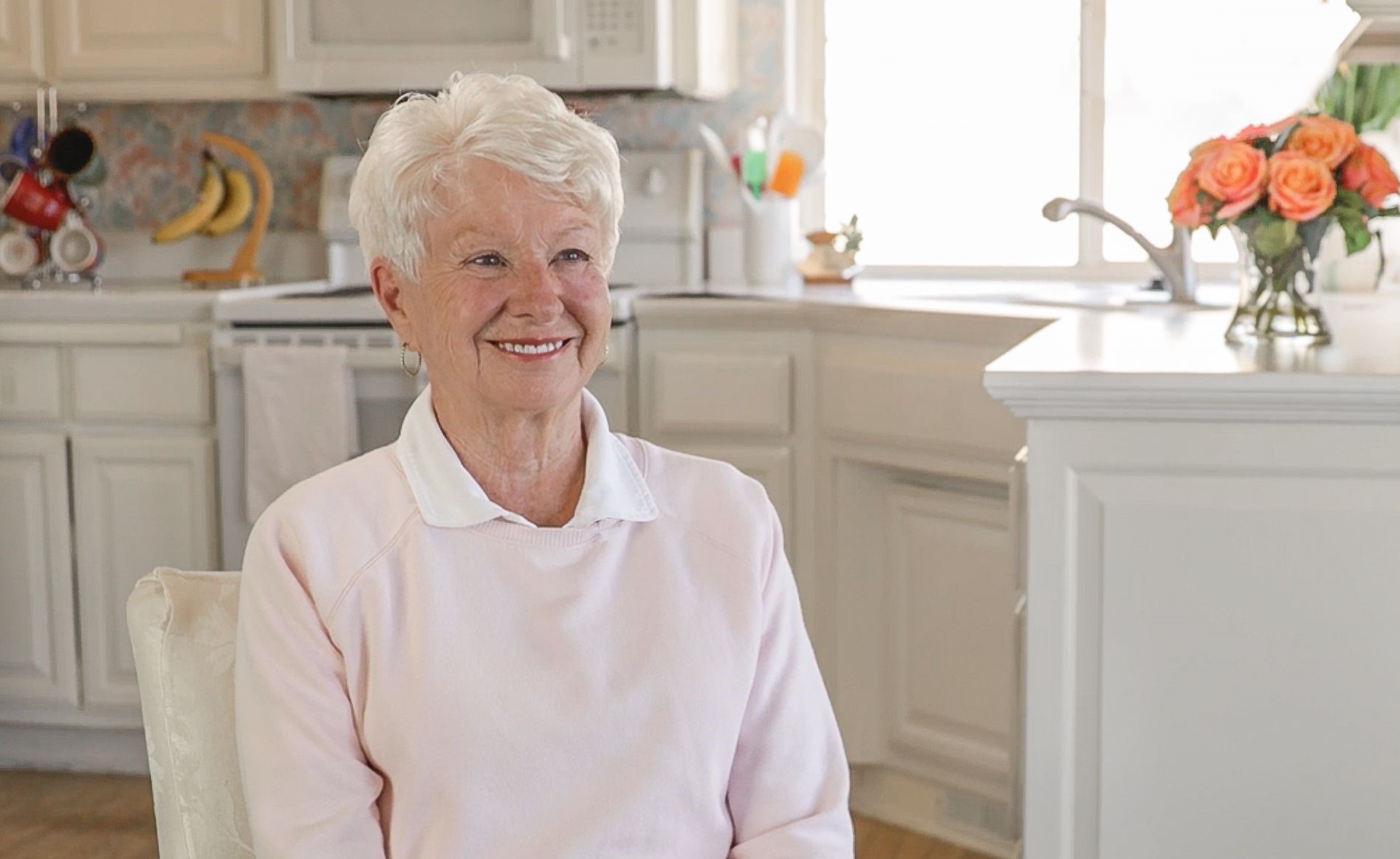 Success Story: Jean Says Good Health Is Important!
"I take Balance of Nature [supplements] because it's important for me to have good health and energy, and I enjoy being active. I enjoy yard work, I enjoy golfing, and I feel like Balance of Nature helps me to maintain that exercise and active lifestyle that is so important to me." —Jean O.
Jean has taken Balance of Nature for years because she values a good quality of life. It's important, she says, for her to participate in the activities she enjoys, such as golf and spending time with her family.
"I take Balance of Nature because it's important for me to have good health and energy, and I enjoy being active. I enjoy yard work, I enjoy golfing, and I feel like Balance of Nature helps me to maintain that exercise and active lifestyle that is so important to me. And as a result of that too, I am able to do fun things with my children and grandchildren, go on hikes—I golf with my son now and then—and I enjoy my quality of life."
Always Active!
Jean shares that when she grew up, her parents had a big yard and garden they took care of.
"We bottled and canned anything and everything. And my mother was a good cook, and she always had very balanced meals," she explains. "So growing up, I noticed my parents were not real active, physically. My dad worked on the railroad. My sisters were not real physically active, and it seemed like they always had things going wrong with them or getting sick and things like that. And so I've always been active. I love to go on walks, hikes, anything physical, gardening … But I love golf. My husband got me some golf clubs for Christmas—back when the kids were smaller—and lessons to go with it."
Jean took lessons and gradually improved. She and her son went golfing quite often together after he became a junior high school student. She also often played with some ladies in Idaho Falls at the Pinecrest Golf Course, which she says is a beautiful course, before moving to St. George, Utah.
"I find I enjoy playing with the ladies because it's more of a social and it's not as competitive," she says.
Jean adds that she really just enjoys being outside, hence liking golfing and gardening.
She says every day is different when you golf.
"You might go out one day and you're getting good drives and putting terrible. Another day, you'll go out and barely get the ball off the tee it feels like, and yet, you're putting really good," Jean explains. "And so it's a challenge for me. I don't compete against other people. I compete against how I played the last game or the last hole and just try to do better."
Jean believes we have to stay active because our bodies are like machines that we need to oil. "It's just a matter that, I feel like our bodies are like a machine. We need to keep going or if we stop here, we have a little twinge or feeling uncomfortable and we don't stretch ourself. Pretty soon we can't do what we used to do. So I feel like it's necessary to be active all the time to keep going. Kind of to keep the machine oiled. And so that's my philosophy, that if you don't move, you lose it. So it's very, very important to me to be active."
Jean adds, " I don't want to find out what it would be for me if we weren't taking it [Balance of Nature supplements] because I count on it to work."
A Grand Family
Golfing and gardening aren't the only things that keep Jean busy. She has 20 grandchildren and 20 great-grandchildren! "I like to spend time with them," she says. "We try to make almost every birthday, and that's how that keeps us busy. We have 4 children: 2 daughters in Idaho Falls, and then our son and our youngest daughter that live here in St. George. . . . I have granddaughters who are concert violinist and the other one is a concert violist, and so we go to the symphony and watch them play."
Balance of Nature Is Real Fruits and Vegetables In a Supplement!
Jean says she has always taken some kind of supplement.
"Jim [her husband] went to a Chamber of Commerce meeting one day, and there was someone from Balance of Nature who was talking about it and gave some information on it. And so he wanted to try it, so he went on it immediately."
Jean began taking Balance of Nature soon after.
"I like it for several reasons," she shares. "First off, it's real fruit and real vegetables, and you get the nutrition that way. I can't say we always see balanced meals. Sometimes we don't eat good at all—pizzas, different things, hamburgers, hot dogs . . . So I feel like, especially when I take the Veggies [capsules],. . . . I count it as, here I am, 81 years old, and yet I'm walking, playing golf, and doing all the yard work except mowing the lawns. I'm just doing anything I want to do."
Jean says it is important to take her Balance of Nature. "We will take it for as long as we're going because we want to keep going."
Quality of Life Is Vital
"Quality of life is extremely important to me. . . . And seeing people who are even younger than me or not being able to do the things they want to do—no quality of life! They want to do things, but they're incapable of doing it."
If you're like Jean, try Balance of Nature products! Learn more at BalanceofNature.com.
Watch Jean's Success Story video on YouTube.